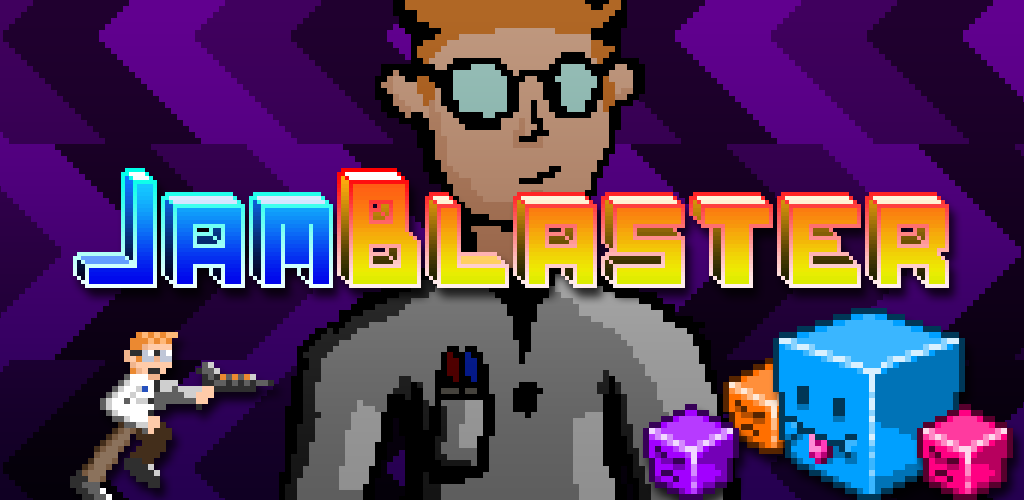 JamBlaster
A downloadable game for Windows, macOS, and Linux
(This game is FREE! What are you waiting for? Scroll down and download it!)
~The Epic Tale~
Jerry, your friendly neighborhood indie game developer, entered a game jam! When he uses some expired jam to make a late-night snack, he gets a little more than he bargained for...
Can you help him defeat King Jam?


~A Little Background~
This game was made in 1 week for the Composer Quest / Gamer's Rhapsody 2015 game jam! Features programming and art by Will Tice of unTied Games, and music by Andrew Harmon. It's totally free and we hope you enjoy it.

Optionally supports XBox 360 and PS4 controllers.
~Our Hero~
~The Fateful Moment~
~The Baddies~
Install instructions
JamBlaster requires Java 1.7 or higher to run. If you don't have Java, it is freely available here.
Once you have Java installed, simply click on JamBlaster.jar to play the game!
Enjoy! :)