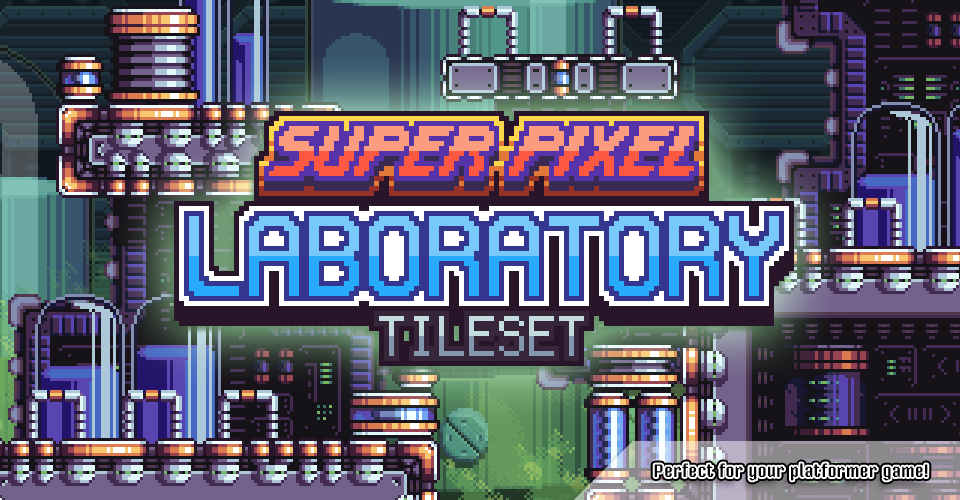 Super Pixel Laboratory Tileset
Super Pixel Laboratory Tileset Release!
---
Hi everyone! This is the latest and greatest sci-fi tileset, ready for your game: Super Pixel Laboratory!
This is the sixth tileset in the Super Pixel series, and builds on the format Super Pixel Meadow pioneered with even more tiles, and even more ways to use them! It includes 30, 45, and 60 degree slopes as well as TONS of alternate terrain tiles to make every platform in your level unique.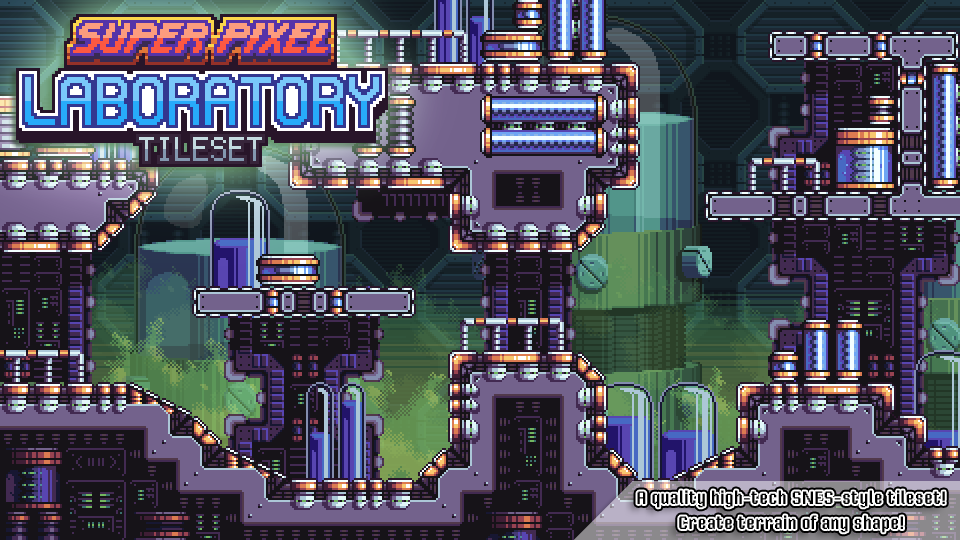 I love how this tileset turned out! The fog and ominous giant tubes of liquid in the background gives it a kind of eerie atmosphere. There are four color themes included!

Color theme B: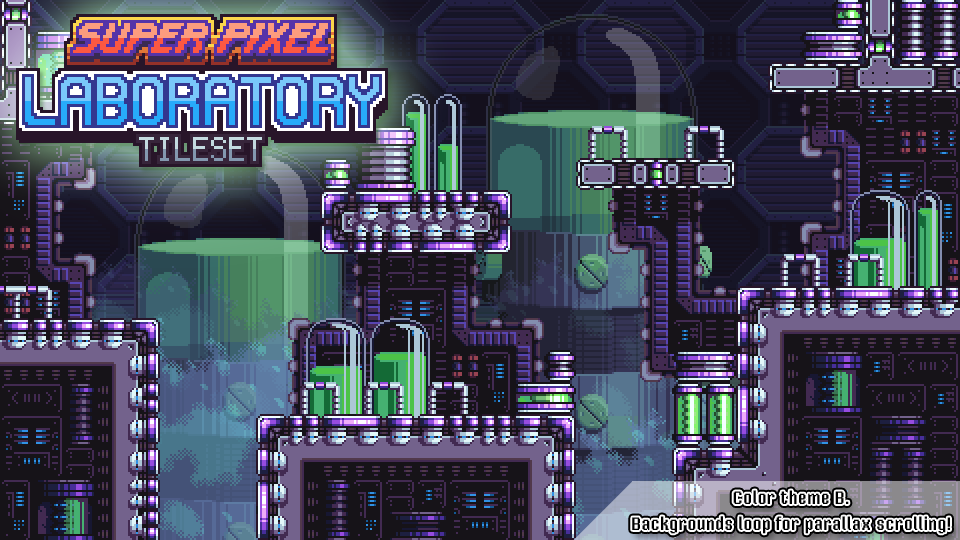 One of the really cool things about this tileset is that it's designed so that the terrain fill pieces (the dark panels with lights, for example) can also be used together with the midground pieces, giving the midground of this tileset an unprecedented level of flexibility!
Color theme C (close up to show detail):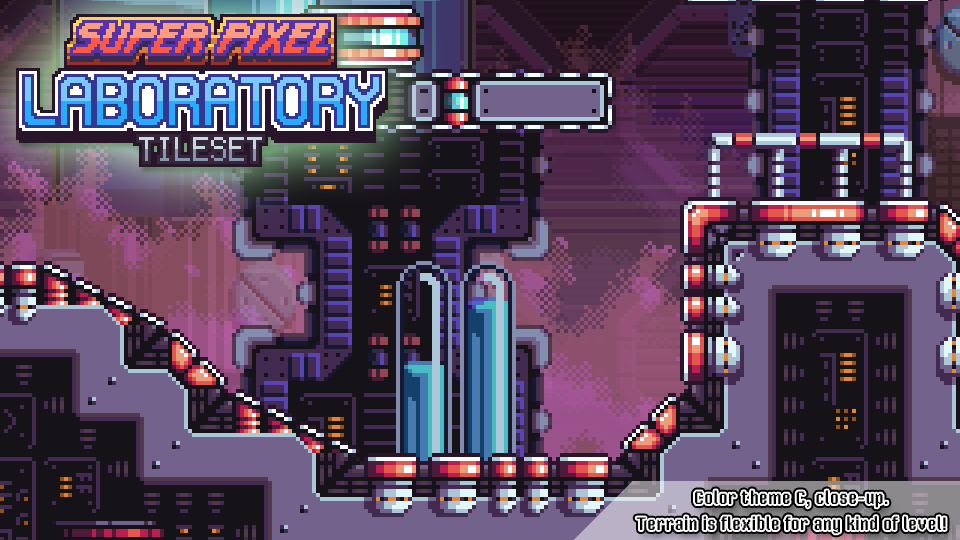 Color theme D (close up to show detail):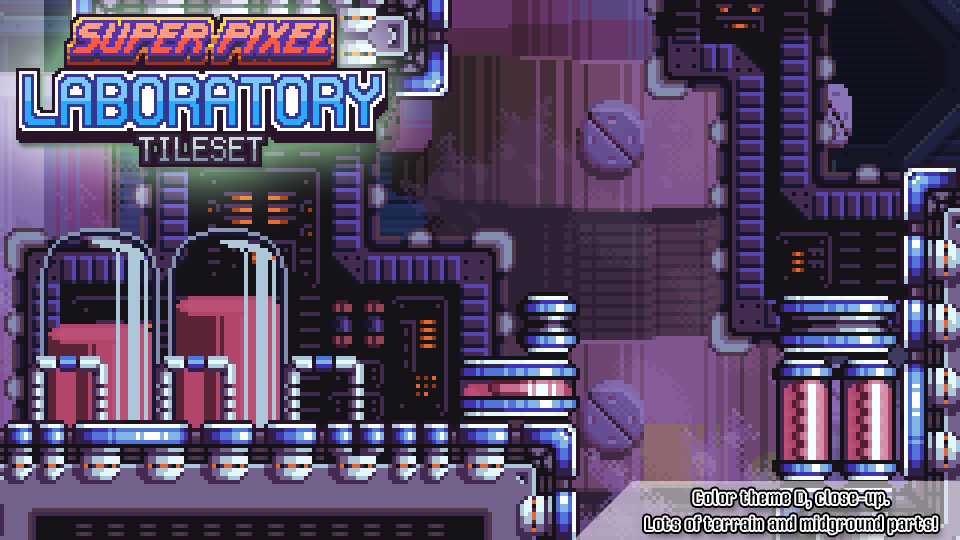 Ready to get it in your game? You can buy it below, or become a patron to get access to all of my tilesets and other pixel art work!
See you soon with more awesome stuff!
- Will
Get Super Pixel Laboratory Tileset