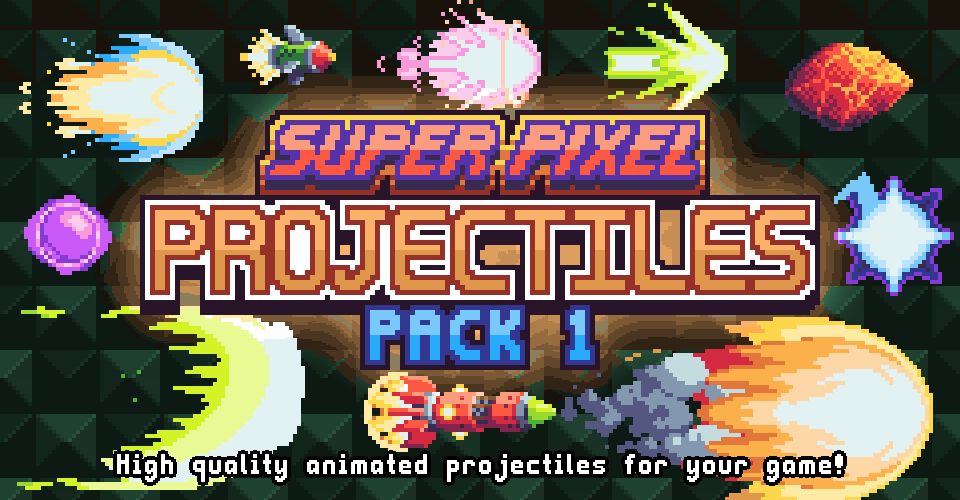 Super Pixel Projectiles Pack 1
Comments
Log in with itch.io to leave a comment.
I intend to purchase 3 of your packs, consider creating a space enemies pack.. asteroids, alien ships, spaceships..
Thanks, glad you like the art! I actually have some space shooter assets already drawn that I'd be willing to put on here, it just needs some work on my end first. Stay tuned!
This is SUPERB!! Congratulations!
Thank you so much! I've really been trying to boost the quality of my recent asset packs, and this one turned out really nice.