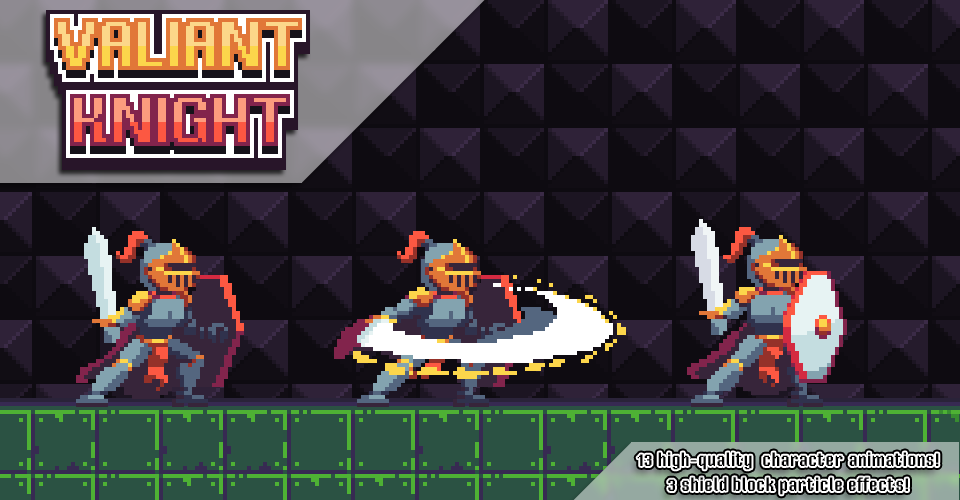 Valiant Knight - Pixel Art Asset Pack
Comments
Log in with itch.io to leave a comment.
Hi is it also possible to put a text or something to easily cut sprites? Showed you an example below:

Example
Hi i got this asset from gamedev market. You did not say the width and height of the knight. It is very helpful to mention that thanks.

Hi there! I got back to your comment on GDM. I'll add it to the description on both sites.
The character sprite dimensions are 79x63px for all frames, and the shield block effect dimensions are 64x64px for all frames.

thanks. saves t he time for going on looking properties then details. for some reason sometimes for some assets i don't find that info.

Made my own character off of your design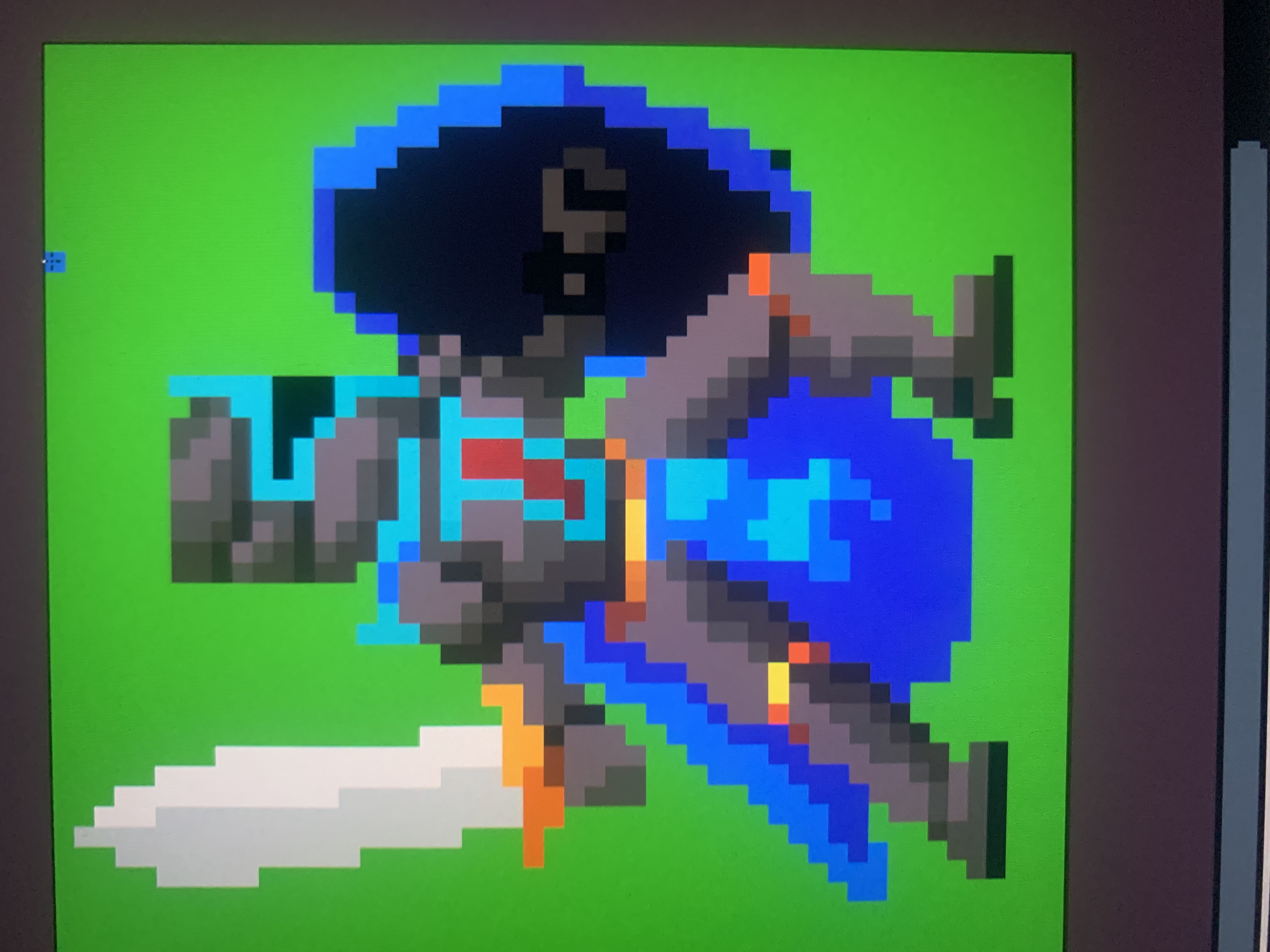 Hello, bought the asset and I must say that I'm very happy.
Can I modify it for commercial use? I want to add a jump attack animation.
Thanks.
Hi there, sorry I missed your comment somehow. You can absolutely modify this for commercial use, but the license will still apply (can only be distributed as part of a game or game-like product, no straight-up reselling the art).
great update, really missing animation roll
Thanks, glad you like it! For the next update I'll consider additional animations like rolling.
Awesome man, I'am totally thinking to buy it !
Can you please insert him, Dying/Hurt like the Skeleton Warrior?
Glad you like it!
Currently a little busy, but I will update the pack when I can to include hurt/death animations. I've thought about it before as well and it's definitely something I'd like to include.
(Edit: hurt/death animations are now included!)
so awesome i hope to see more